Posted on
By Carl Lemelin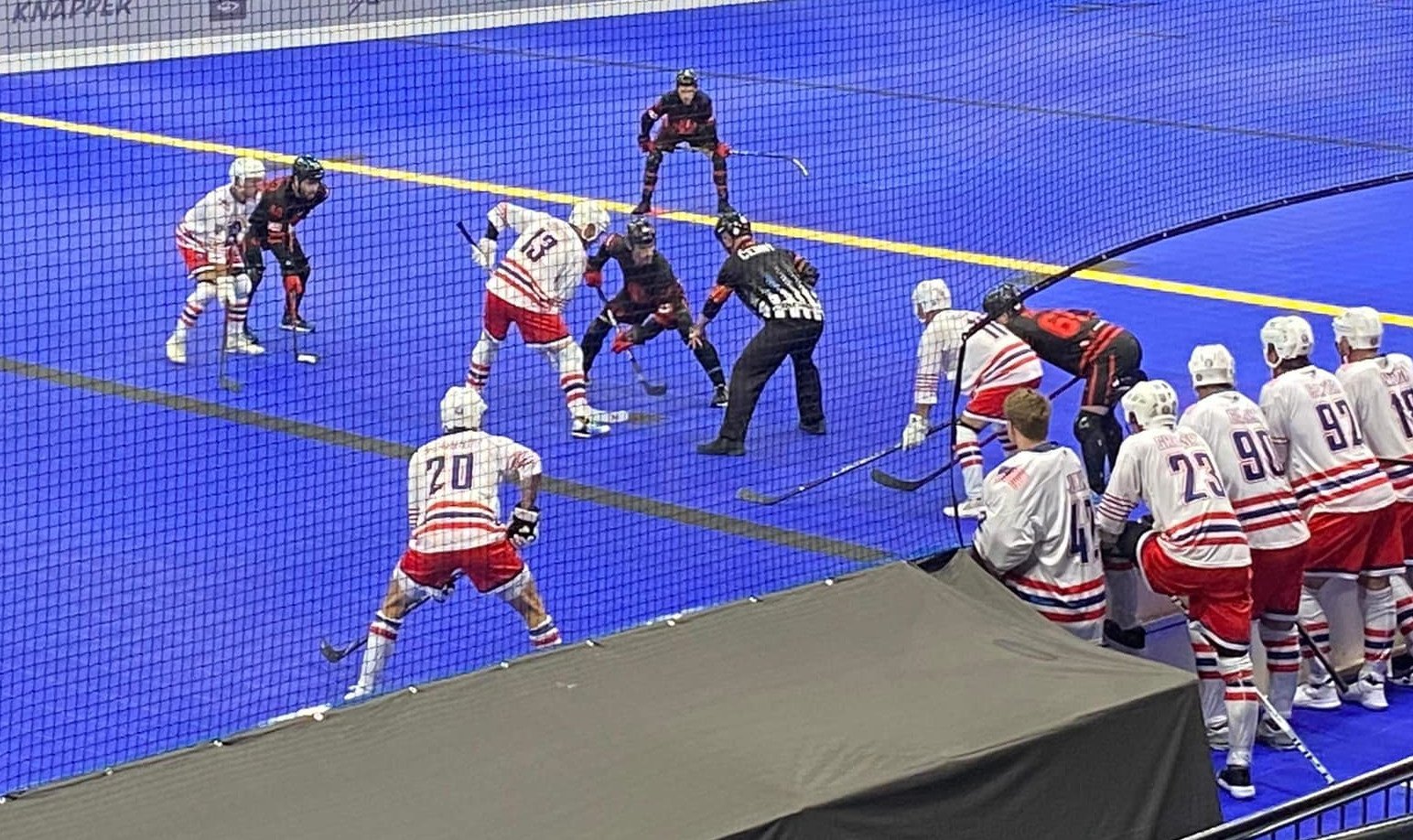 Dek Hockey Town is a growing new player in the ball hockey game! As an introduction to what we are all about, we would like to give you a few shopping pointers, before you even set foot in our specialized Ball Hockey shops.
Here are 10 things you need to know about the sport before buying your gear:
Although most leagues don't mandate wearing a helmet or facial protection, both are highly recommended. Helmets don't need the CSA seal of approval to be worn for ball hockey. Complete facial protection is mandatory only in youth leagues, but is highly recommended in adult leagues. Dek Hockey Town has all helmet options, from a basic Dekadence DK900 model, or light options such as the new Knapper or Legend HP1 models, right up to ice hockey models, like the Warrior Alpha One Pro.
There are many types of surfaces ball hockey can be played on. Most leagues in Quebec now play on dek surfaces, whether outdoor or indoor. The dek surface (distributed by a few providers, including Knapper) consists of plastic tiles covering the entire playing area. This surface is ideal for the sport, as it provides more control and less bounce of the ball during play than other common surfaces like gym floors, hard cement floors in arenas or asphalted outdoor rinks.
Most leagues now allow any type of composite stick. Make sure you know your league rules before purchasing your stick. From Bauer, Warrior and CCM to Knapper and Legend, we've got you covered, whatever you choose!
How are ball hockey specific shoes different from regular running shoes? First, some offer slash-guard protection in the instep/toe area. Second, the outsole is specifically designed for ball hockey traction on either dek or other surfaces. Quebec manufacturer Dek Gecko, maker of the very popular Dune 2.0 rain shoe, just launched the all new Triton Hybrid, a shoe that even accounts for the possibility of wet outdoor rinks. Its Aguagrip XTR Advance H outsole improves durability by 50% while providing unmatched grip and comfort.
Ball hockey is different from ice hockey in its protective options. Since most leagues allow contact, but not all out body checking, the protective gear can be lightened. The ball also inflicts less damage than a puck, which is why ball hockey shin guards are much lighter and offer soccer-style, knee-less shin protectors, such as our CCM SGB170 as an option.
There are different types of balls for different weather conditions and/or surfaces. Legend and Knapper offer color coordinated options according to the typical temperature your league plays at. Fluid-injected balls also provide less bounce and more control than regular balls.
Since ball hockey is typically played at high temperatures (from 20-30 degrees Celsius), the importance of moisture wicking, ultra-breathable underwear should not be underestimated. From tops to compression jock shorts to socks, with leaders of the industry like Under Armour and EC3D, we've got you covered.
The sport offers many formats and ways to find your own niche. 3-on-3, 4-on-4, 5-on-5, indoor, outdoor, dek surface or not, the choice is yours. Find a league that suits your needs in terms of skill level and preference!
Quebec, source of the ball hockey boom
The sport has taken a huge turn in the past decade, specifically in the province of Quebec, where ball/dek specific companies like Knapper, Dek Gecko, and more recently Legend have sprung.
From the Alex Burrows Tour to Hockey Qc leagues, ball hockey's exposure is ever-growing. There is a provincial championship for individual league champs, an annual World Championship for the best players on the planet and even a new professional league in Quebec.
At Dek Hockey Town, we just couldn't resist getting in on this excitement for a sport that is as hot as it is fun! Don't you think you should too?